Engineering Consulting




As an excellent international engineering company, DKEC is committed to providing high-level full-process consulting and EPC general contracting services in the petrochemical and pharmaceutical fields. From the customer's perspective, our technical consulting team can provide customers with professional technical consulting services in all aspects of project implementation, such as analyzing and evaluating the feasibility and return on investment of the project in the project decision-making stage, and recommending the construction scale of the project; The engineering design link adjusts and improves the process route and equipment selection, and the project implementation link recommends measures to control the project cost, etc. The whole-process engineering consulting of the DKEC team can control the entire industrial chain of the engineering project, break the information division of each link, and achieve the effect of helping customers save investment costs, shorten project duration, and avoid project risks.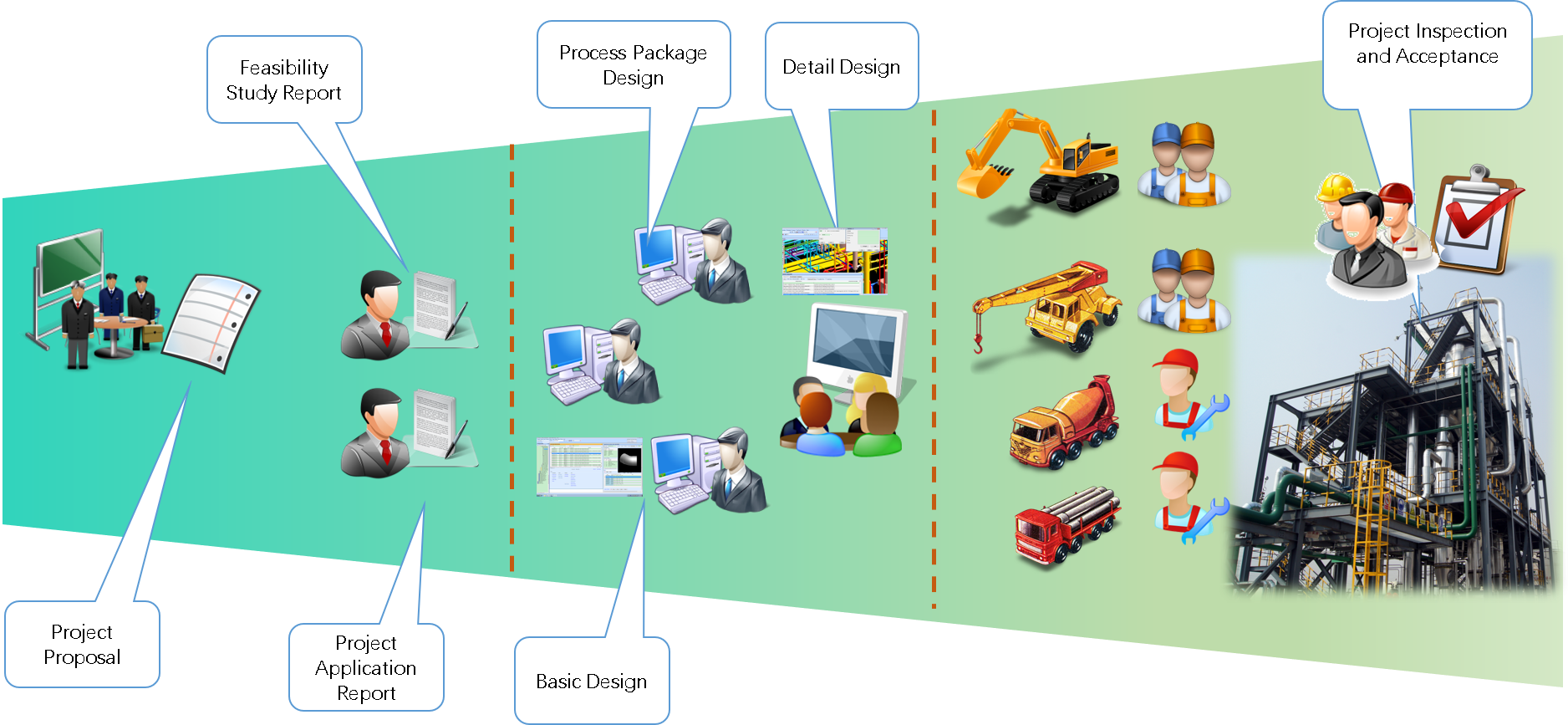 Double Ten Consulting Team

DKEC has an international "Double Ten" consulting team-ten years of chemical industry design experience and ten years of factory operation management experience. The consulting experts conduct all aspects of diagnosis, design, construction and transformation of the enterprise from all aspects of process, technology, equipment, environmental protection, safety, economy, etc., according to customer requirements and market needs, and optimize the different processes and processes of each enterprise ; Effective treatment of wastewater, waste gas, and solid waste, and keeping up with the pace of transformation and upgrading of the green high-end chemical industry, will be the only way for the development of chemical companies in the future.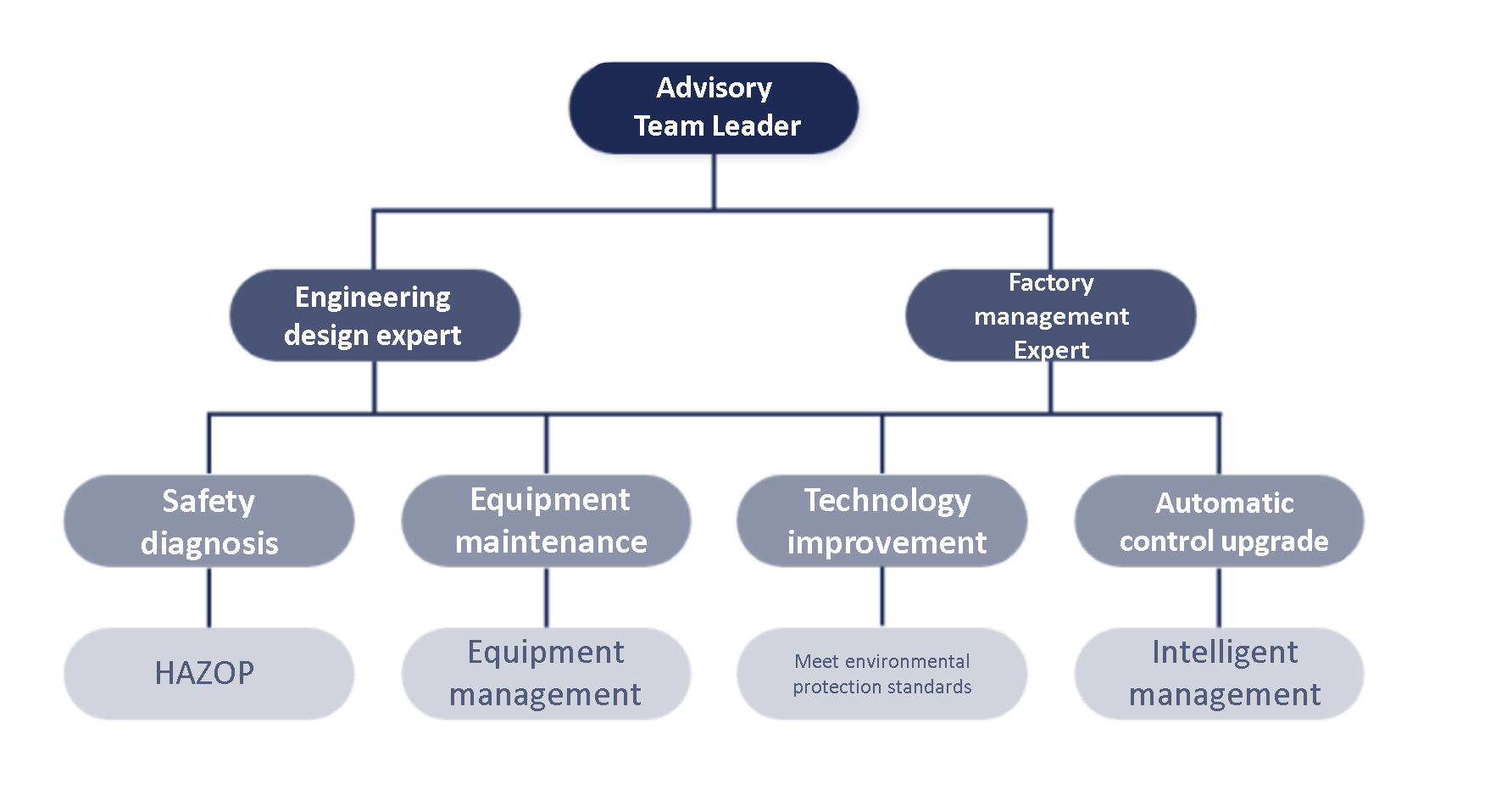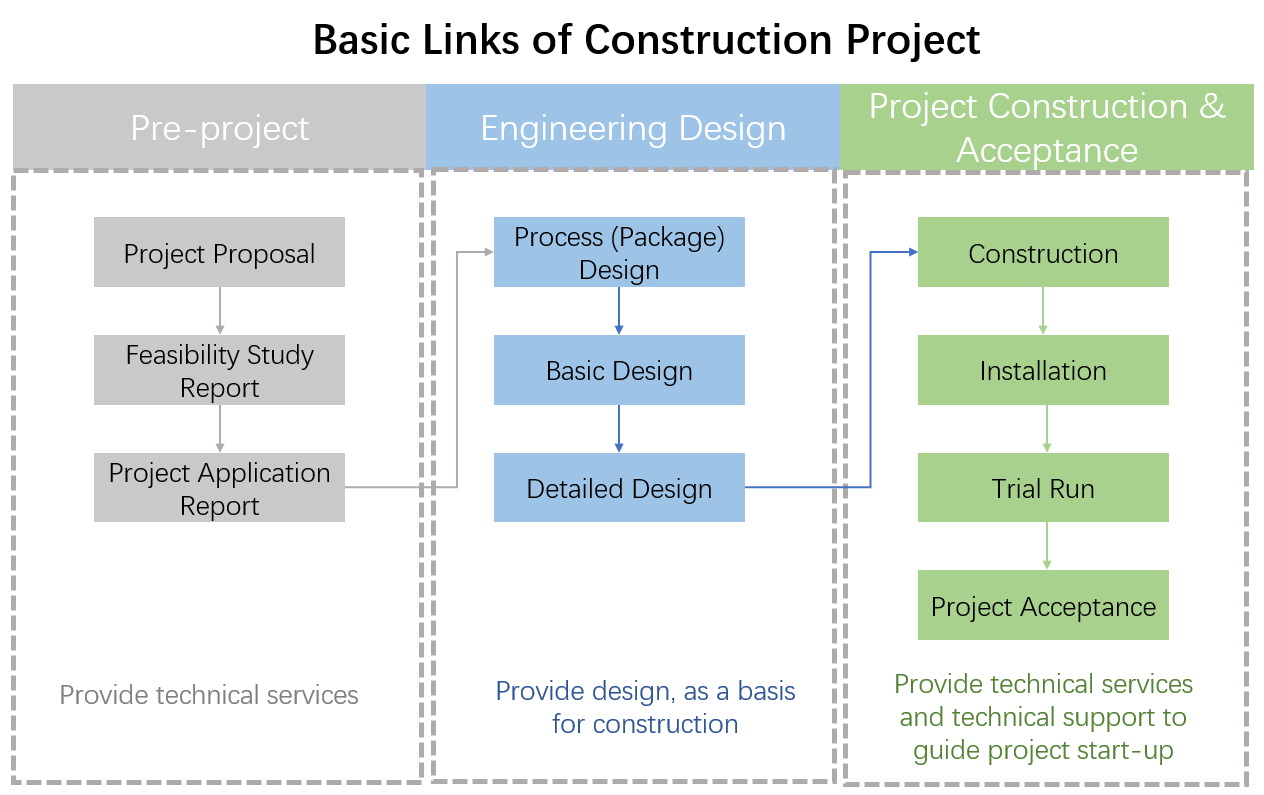 Investment Ratio of Chemical Construction Projects
| | | | | |
| --- | --- | --- | --- | --- |
| S.N. | Breakdown of Investment Cost | Ratio | Content | Design Impact Ratio |
| 1 | Purchase cost of equipment and materials | 40~50% | The purchase cost of special equipment, electromechanical equipment, instruments and meters and transportation vehicles for main production, auxiliary production and public works, as well as the purchase cost of tools, instruments and production furniture; Cost of main materials. | |
| 2 | Construction cost | 10~15% | Buildings, structures, equipment foundations, site leveling, etc. | 2~5% |
| 3 | Installation cost | 18~25% | Installation of special equipment, electromechanical equipment, instruments and meters, as well as wiring and various pipeline | 1~3% |
| 4 | Other cost | 12~20% | Construction unit management fee, employee training fee, joint test-running fee, environmental impact assessment report fee, safety assessment report fee, design fee, etc.; | |
| 5 | Design cost | 7~9% | | |
The impact of design on construction and engineering cost:
A project with a total investment of 1 billion yuan. Losses caused by rework due to design errors: 24 million yuan
If it's a bigger project...